GLASKLAR lens spray is the gentle, natural cleaner for all types of spectacle lens materials, coatings and surfaces.

The optimised GLASKLAR formula contains no perfumes or dyes, is vegan and based on 100 % pure ingredients that are found in nature and not artificially denatured.
Ingredients used, for example, in the production of baking powder.
The special atomiser makes cleaning with GLASKLAR perfect. It creates so much pressure that the GLASKLAR solution bubbles like mineral water.
Exclusively at your optician:
The daily care of your spectacles…

…naturally mild and gentle.
Cleaning your glasses properly using GLASKLAR lens spray will prevent the lenses from being scratched. You also do your eyes a favour, since scratched lenses lead to almost imperceptible problems with focusing: they force your eyes to do more "visual work". So the rule is: care for your glasses while cleaning them – your eyes will thank you.
We will let you in on the secret:
it's the SPARKLING effect!
But you can tell others if you like.
GLASKLAR lens spray uses the unique SPARKLING effect to clean. Under the high pressure of the special atomiser, the solution develops millions of ultra-fine, almost invisible droplets. This dislodges dirt on the glasses already while you spray the solution on, letting you simply wipe it off after with a cloth.
Nature provides the model:
The lotus plant is famous for this special beading effect. Water on a lotus leaf draws together into little droplets which then roll off, taking dirt particles with them.
The SPARKLING effect of GLASKLAR lens spray makes everything so much clearer in the daily care of spectacle lenses and frames – naturally!
The bottles
The refillable GLASKLAR bottles made of 100% recyclable PET are produced in our own facilities under highest quality and sustainability standards –
with 100% green energy – naturally!
Available in 2 sizes for your individual needs!




The GLASKLAR bottles – only the original bears the GK stamp on the base of the bottle.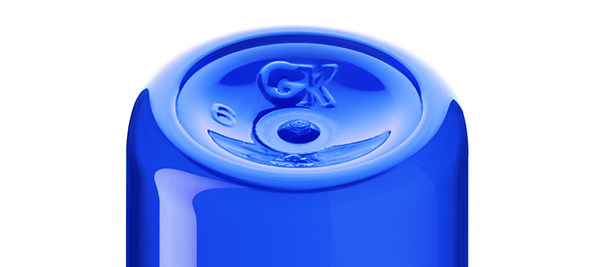 Sustainability is important to us: GLASKLAR lens spray is refillable – for the sake of our environment!
At your optician's, you'll find not only GLASKLAR bottles for your daily use, but also the NachfüllBAR filling station,
where you can "refill" your bottle any time. This avoids plastic waste and protects the environment.
Matching the high quality of the contents in every way is the attractive refill dispenser.
It is a champagne bottle design made exclusively in a renowned German glass manufacturing process.
You will find the refill station at your optician's in one of 23 colours – shiny or matte – or you might even find one made of real wood.
Naturally emblazoned with your optician's logo.
Do you have any questions? We are always at your service.
Fill out the contact form or simply give us a call:
Within Germany +49 (0)221 – 92 26 56-0
Sales International
GLASKLAR International B.V.
Dorpstraat 25, 7958 RK Koekange
The Netherlands
T +31 522  – 45 20 74
F +31 522 – 45 21 08
E international@glasklar.com
Worldwide GLASKLAR partners
Sweden

SPOON PROACTIVE EYEWEAR
T +46 70 714 44 44

Italy

MELHUS s.a.s.
di Melhus Bjorn Olav e C.
T +39 348 266 36 84

Finland

AKOP OY
T +358 40 758 9801
Are you an optician looking to learn more about GLASKLAR Lens Cleaner, or would you like to order a sample set? Then simply fill out the contact form and we will get in touch with you as soon as possible. You, too, could soon offer GLASKLAR Lens Cleaner in bottles of the right colour, bearing your company's logo. Your customers will love it.